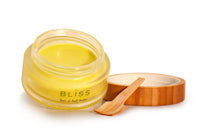 Hair & Body Butter-BLISS
Blissful hair treatment and full-body moisturizer infused with almond, castor, raspberry, Vitamin E, geranium, orange, & lemon. Formulated to help hydrate dry, cracked feet and hands, moisturize face, lips, cuticles, elbows, great after shave.
SHOP NOW
Thank you!
Our CEO/Founder would like to say Thank You for your support for BiM!
FREE 15 Minutes Zoom Beauty Inside And Out Consultation
As a licensed Esthetician for over 20 years, I help women in their beauty and wellness journey. I am a Wellness Advocate and Essential oil queen. I will help you to customize and simplify your skin care ritual and help you set goals for skin and wellness needs. I will be your personal esthetician and coach in the comfort of your home. No need to spend lots of time and money at the spas anymore!